Welcome to the home of enchantment!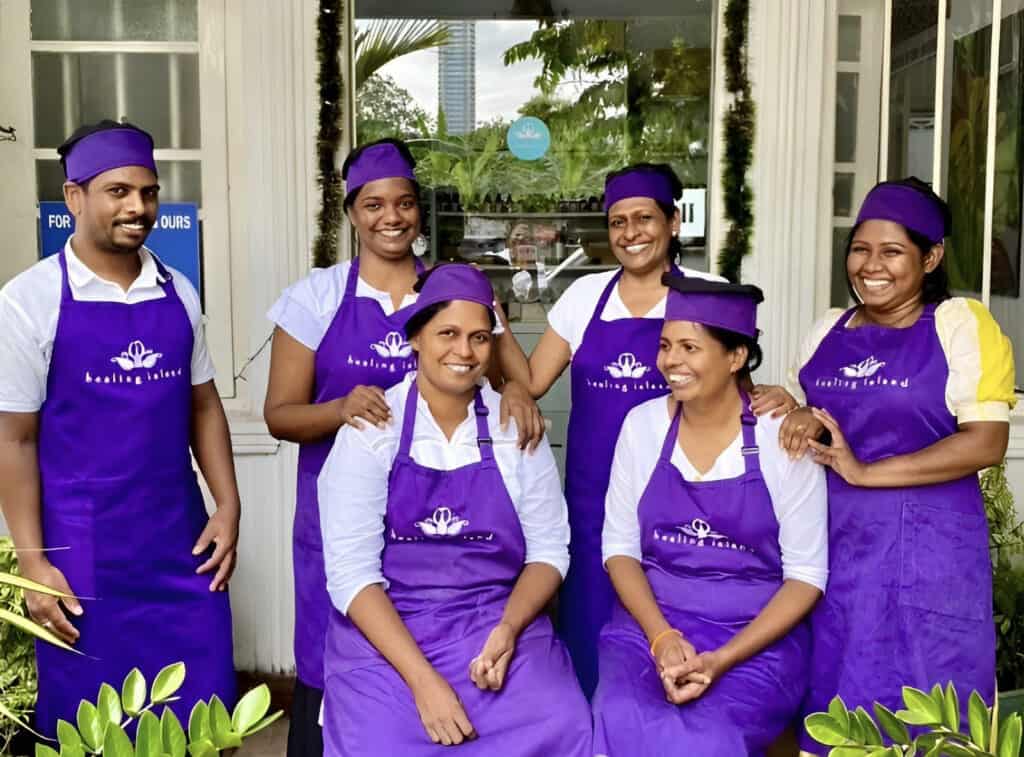 Our home is also our workshop which dates all the way back to the early 1900's. It was one of the last buildings remaining from that era at the time of Healing Island's initiation. Set amidst lush greenery, it is truly a place of exuberance and fascination.
Surrounded by the exhilarating aromas & fragrances of our range of wellness blends, we offer you a selection of our finest wellness products, handcrafted with the utmost care and affection to our artistry.

We prioritize the concept of "hand-crafted" wellness, as we believe in the authenticity and sustainability of our products. Therefore, we ensure that our products are embedded with a touch of warmth and wonder, same as that of what embraces our beloved home, Healing Island.
The Wellness Tale
In a persistent search for the essence of serenity, Healing Island came into being in an otherwise perplexing world of increasing mayhem.
The journey began in 1997. Intrigued by the abundance of herbaceous yields and the ancient healing elixirs found on our very own exquisite Earth, a local workshop store centralized the production of fresh, curated and handmade wellness products, with all its healing powers.
Thereby, Healing Island is perceived as a Fair Crafted, Habitat Friendly brand, that is also immersed in the art of invigorating both body and mind with the help of tailor-made assortments for absolute indulgence.
Healing Island has thus sojourned as a close-knit team, in which dedicated women tirelessly engage in the production process with the continuous impartment of inspiration, warmth, enthusiasm, skill, and love towards their work. Our team grow a little each day by being fully involved in every step of our journey- they work with their hands to create, craft and ensure that every single product is of unparalleled quality. Hence, the artisanal products have enabled these women to sustain their families, which is what makes Healing Island ever so unique.
Empowered
Eco Friendly
All Natural
Handcrafted
Immerse in the essence of a therapeutic touch
Enriched in authentic healing goodness